The custom-built pallets and crates from BC Wood Products keep our customers' products moving securely through a supply chain that goes across the globe. We rigorously follow federal and international regulations to ensure unwanted insect pests don't come along for a ride.
What are wood pallet treatments?
We sell certified heat treated pallets and crates to adhere to the International Standards for Phytosanitary Measures created by the International Plant Protection Convention.
Those ISMP 15 guidelines were put into place to protect global forests by preventing invasive insects — such as ash bores, red ants, brown moths, and Japanese beetles— from being transported in wood packaging materials. There's a couple of ways to meet those standards.
BC Wood Products takes an environmentally-friendly approach to ensuring our wood packaging products are free of insect pests.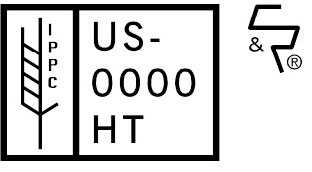 How are wood pallets treated?
We don't use chemicals. Instead, we turn up the heat on these unwanted pests by putting our wood pallets and crates into a kiln for 2 to 4 hours at our Central Virginia facility. The core temperature of the wood reaches 133 degrees Fahrenheit for at least 30 minutes to make sure our wood packing products are free of any insect eggs, larvae, and bugs.
Our customers who export abroad rely on our heat treatment process to ensure they're getting pest-free pallets and crates. We also heat treat wood products to pull out moisture, so our wood packing materials stay sturdy and don't warp while in transit.
The heat treatment process we use has been around for 20 years, and it's the best way to guarantee that wood packaging products meet global guidelines. We take pride in only using heat treatment as we do our part to protect the environment while making sure our wood packaging items are certified pest-free before being transported abroad.
Conway & Robison, a Georgia firm that helps companies meet wood product regulations, audits our heat treatment process every month to ensure it continues to meet international guidelines. Every wood product we put in a kiln is stamped with an official "wheat stamp" certifying it has gone through the heat treatment process.
When you see that certification stamp, you can have 100 percent confidence that packaging item has gone through BC Wood Products' certified heat treatment process and is pest-free.
For more information, please call our office at 804-798-9154.