Wooden Crates
At BC Wood Products, we understand that sometimes a cardboard box is simply not enough to ship your materials and products safely.  In order to ensure the protection of your materials and products, you need to transport them carefully so that no item gets delivered damaged. Wooden crates provide a higher degree of stability and security for transportation.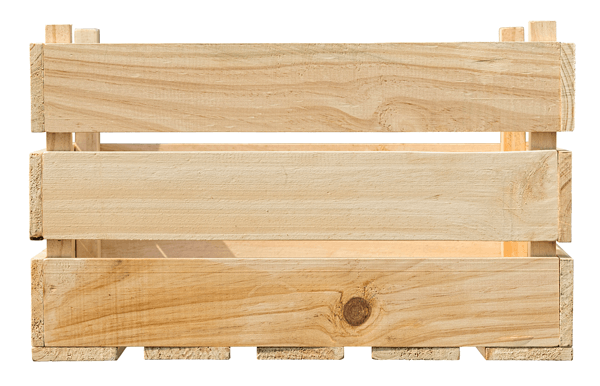 If required, we can provide heat treatment services to prevent your wood crates from carrying any quarantine pests along with your items. In fact, regulations for wood packaging materials have increased to protect forest health all over the world. While ISPM 15 (International Standards for Phytosanitary Measures) created by the International Plant Protection Convention (IPPC) is for wood packaging materials, the Guidelines for Regulating Wood Packaging Material in International Trade are viewed as the world standard.
Our custom wooden crates are designed and built with your exact requirements, needs and budget in mind. Whether you're transporting raw materials or fragile objects, you can rest assured that BC Wood Products will create customized crates.
In order to produce a wooden crate tailored for your materials or products, we will need to know:
Weight & size of product
Internal crate dimensions*
If heat treatment is required
Quantity
Lead time
* When designing & building custom crates, internal dimensions are more important than external dimensions.