Wood Pallets Customized for Your Commercial or Industrial Needs
We have been a leader in custom wood pallet design and manufacture for over 45 years. We use our expertise and Pallet Design System (PDS) to meet your particular pallet specifications. Our design analysis allows you to walk away with high-performance wood pallets that are tailored to your budget.
You can find pallets for all of your commercial and industrial needs including transportation, storage, stacking, and protection. Since our wood products are proven to be durable, they are perfect for moving materials being handled by conveyors, pallet jacks, or forklifts. In addition, they are built for being stacked in storage or on transport vehicles.
Our custom pallets are tailored to your specifications including:
Weight of product
Size of product
If the pallet needs heat treatment
Species preference (pine or hardwood)
Quantity
Lead time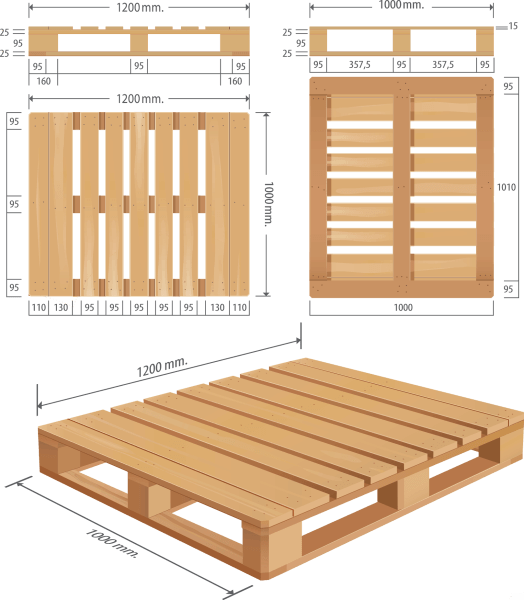 New Wooden Pallets
With our selection of wood species, dimensions, and heat treatment options, BC Wood Products ensures that each customer receives custom wood packaging products. We follow all industry-standard guidelines to make sure you walk away with new wood pallets that are high-quality and safe.