Careers Test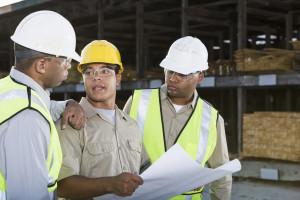 Interested in a career with BC Wood Products? Here are the positions we're currently interviewing for:
Open Position
Job Description
Are you a CDL Driver who wants to be home every night, earn competitive pay, and work for a great employer? Then apply for our CDL A Driver opening.
BC Wood Products is the largest industrial manufacturer of custom wooden pallets and crates in Virginia. We lead the market in providing customizable solutions to our customers needs. Our equipment and personnel are constantly evolving and developing safe and efficient procedures to surpass customers expectations in both price and quality.
BC Wood Products is looking for our next CDL Class A Driver. The perfect candidate would have a proven record of driving safely, meeting route requirements, and ultimately finishing the day safe, sound, and at home.
Job Type: Full-time
Salary Range: Starting at $23- $28/hr
Monday-Friday w/ OT available on weekends
** All local deliveries!
** 40 hours guaranteed with up to 10 hours of OT per week.
** 2 weeks paid vacation after probationary period. More vacation earned with time at company.
Requirements :
** Current MVR –within the last 30 days
** Pre-employment and random drug testing
** Experience with Automatic and Manual Transmissions
Please send all resumes with MVR included!
Responsibilities:
Transport quality wood products to clients across the southern Atlantic states Inc.
Safely and efficiently, meet delivery schedules by planning productive routes.
Comply with company policies and Class A truck driving regulations by adhering to size, weight, and route designations.
Report defects, accidents, or violations.
Properly document miles and work/rest time and retail all fuel and toll receipts.
Skills:
Clean driving record and Class A CDL license.
1–2 years of proven experience as a truck driver.
Responsible and able to self-manage and be self-motivated.
Extensive knowledge of truck driving policies and regulations.
Analytics and problem-solving skills, including the ability to adapt to shifting situations and timeliness under stress
Job Type: Full-time
Salary: $23.00 - 28.00 per hour
Benefits:
401(k)
401(k) matching
Dental insurance
Employee discount
Health insurance
Health savings account
Life insurance
Paid time off
Referral program
Vision insurance
Schedule:
Day shift
Home daily
Monday to Friday
Overtime
Weekend availability
Supplemental pay types:
Performance bonus
Safety bonus
Apply Now